We are Adirondack Veterinary Service

From the moment you walk through our covered porch entrance we do everything to make sure you and your pet feel at ease. Your pet gives you wholehearted and unconditional love so when they need medical care we want you to know you came to the right place. We only see one patient at a time so our doctors and staff can give you and your pet their undivided attention. We strive to make personalized care our forte!
Our practice was established in 1992 as a large animal service to local dairies and horse stables in Oneida County, New York. In the year 2000, after an extensive remodel to the building we are in, we moved to our current facility and expanded our care to include dogs and cats.
Enjoy browsing through our site. In it you will find useful information about our staff and the services we provide. In addition, there are articles about equine and pet care you can peruse. We have also provided several links to other sites that promote optimum pet and horse health. Feel free to contact us with any questions you might have about the services we offer or pet health information you might need.
Clinic Hours
Monday-Tuesday, 8:00am – 5:00pm
Wednesday, 8:00am – 6:00pm
Thursday, 8:00am – 5:00pm
Friday, 8:00am- 5:00pm
Sat. & Sun: Closed
Emergency Services
Mon-Sun: Veterinary Medical Center
5841 Bridge St.E.
Syracuse, NY
<a href="http://maps.google.com/maps?hl=en&ie=UTF8&q=5841+Bridge+St.+East+Syracuse,+NY+13057&fb=1&view=text&cd=1&ll=43.054088,-76.027794&spn=0.114145,0.30899&z=12&iwloc=addr" target="_blank">View map</a>
(315) 446-7933
Meet our Experienced Team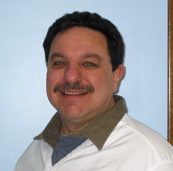 Dr. Lou, a graduate of Michigan State College of Veterinary Medicine, has been practicing for over thirty years. Initially an equine specialist he expanded his practice to include small animals after moving to the current Rome-Taberg location. Dr. Lou is an avid sportsman who, when not serving the needs of your furry friends, can be found on local lakes and streams fishing and as he will sharehopefully catching.
Dr. Joe was born and raised here in Central New York and graduated from the highly acclaimed College of Veterinary Medicine at the University of Illinois. He has been dedicated to the care of large and small animals in a career spanning nearly four decades. An avid golfer and now semi-retired he attends to patients here in our facility one day a week.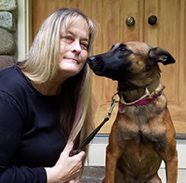 LVT (Licensed Veterinary Technician)
Nancy studied Veterinary Technology at SUNY Delhi. She joined the Adirondack team in the fall of 2018. Nancy's knowledge and expertise gained from years of practical experience have proved to be an invaluable resource. Our clients are often heard complimenting her by saying "Nancy treats our pet as if they are her own". Nancy's home furry family includes a Belgian Malinois, Chey (Chy) and two cats, Fyre & Angel.
Office Manager/Client Services Representative
Joyce has been the grease keeping the wheels moving at Adirondack Veterinary Service for twenty-four years. She coordinates client services and accounting activities supporting veterinary care for all your Pets. When not at the clinic Joyce keeps herself busy at home taking care of six long haired Chihuahua's and two Pomeranian's.